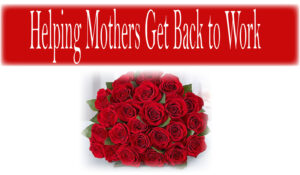 Empowers Staffing Inc. Helping Mothers Get Back to Work
This Mother's Day, Empowers Staffing wishes all mothers a Happy Mother's Day. Empowers Staffing is aware that during the pandemic, looking for jobs has become strenuous for mothers who might have school-aged children. According to the United States Census Bureau: 10.1 million mothers have been forced to stay at home without pay, or unemployed during the pandemic. Empowers Staffing has noticed this trend in the industry and is taking action to be a part of the solution. During the pandemic Empowers Staffing has been reaching out to corporations that wish to champion in DEI, teaming up with and helping them to find qualified candidates and on the other hand assisting mothers looking to expand their career in the banking and finance industry. Empowers Staffing has worked vigorously to find jobs for mothers during the COVID outbreak, and with the release of the vaccine's employers are beginning to hire in big numbers.
Ever since its initial release, Empowers Staffing Inc. has had one goal: To spread Diversity, Equity, and Inclusion in the Banking and Finance Industry. Empowers Staffing does this by representing diverse groups of qualified people, including people of different races and ethnicities, gender, abilities or disabilities, religions, cultures, and sexual orientation. Our goal is to give jobs to qualified people regardless of their circumstances and encourage participation in the workforce from all branches of people.
Happy Mother's Day to mothers all over the world.